Faculty Directory
Heather Brake, MS, DVM, DACVPMCollege of Veterinary Medicine
Dr. Brake is currently the Communications Director for CDC's National Center for Environmental Health (NCEH) and the Agency for Toxic Substances and Disease Registry (ATSDR) and attends graduate school at Michigan State University.  Over the last 19 years, she has worked as a communications professional in several locations across CDC and participated in many emergency responses including hurricanes, the Fukushima Nuclear emergency, H1N1, Ebola, and COVID-19.  Dr. Brake was instrumental in developing an antibiotic use program for food animals, training program for CDC Quarantine Officers, and establishing public health communications support for the US Territories.  She is committed to building coalitions to solve big public health problems and has a particular interest in the US Territories and affiliated states. Dr. Brake co-instructs OST 821 One Health-Transdisciplinary Collaborations to Global Health, OST 822 Introduction to Global Health Practice and OST 402 Introduction to Global Health.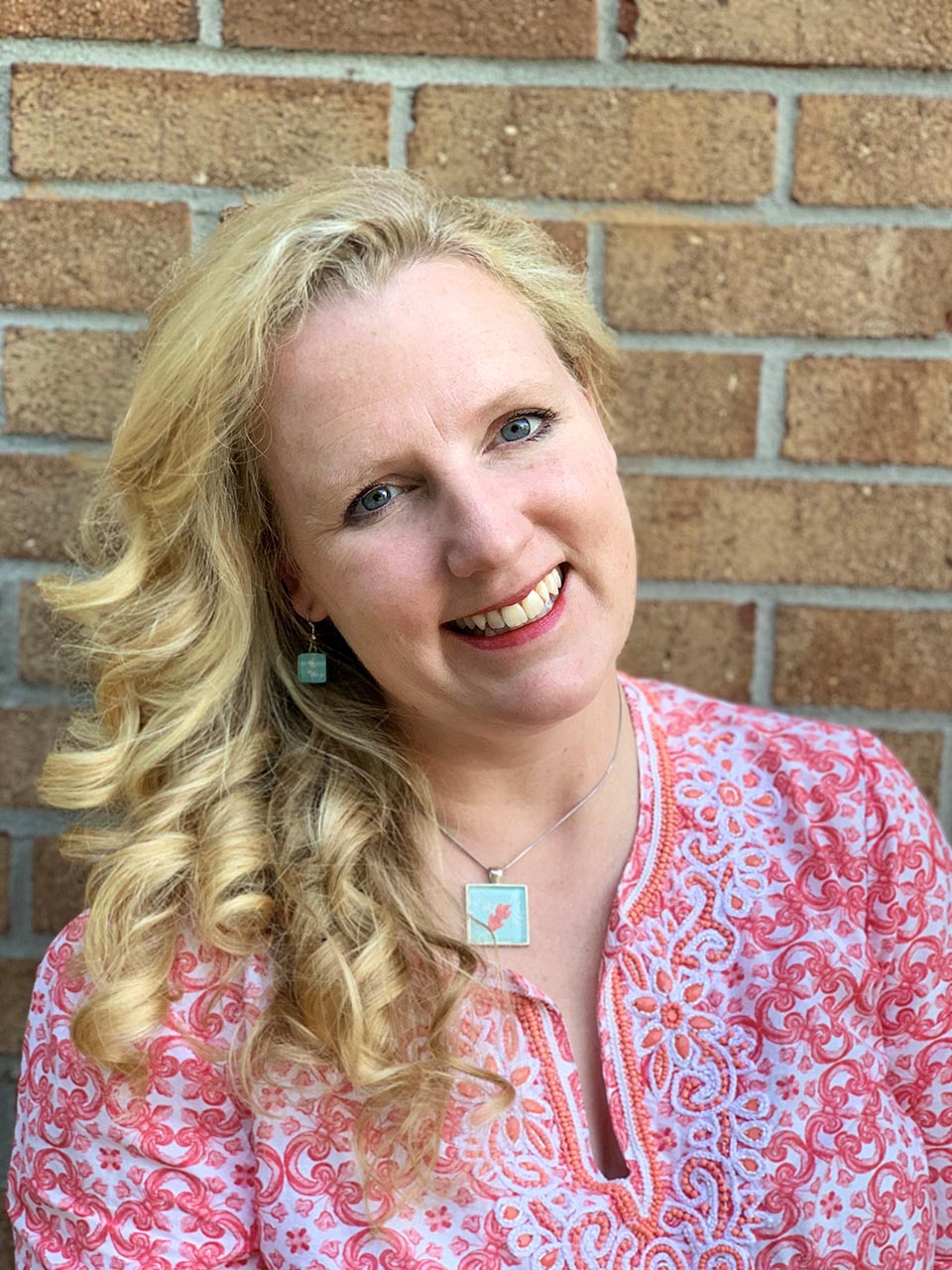 John Bonnell, Ph.D.
Academic Outreach/Capacity Development Senior Specialist
Global Innovations in Development, Education and Scholarship (Global IDEAS)
Dr. John Bonnell's fields of expertise include international and comparative education, higher education in developing countries, organizational change, and faculty and leadership development. He has conducted educational research and development projects in numerous countries in sub-Saharan Africa. With universities in Malawi and Uganda, John is currently co-leading the Innovation Scholars Program which utilizes human-centered design to harness innovation and research for social impact. Dr. Bonnell teaches OST 824 Emerging Topics in Global Health.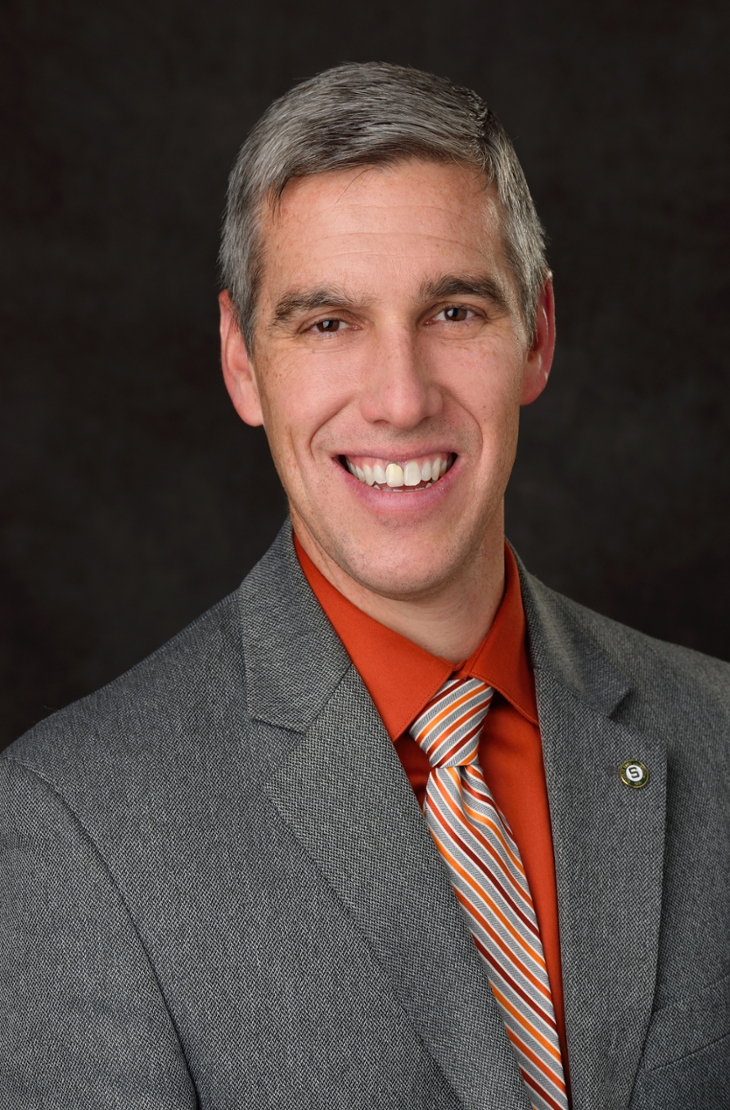 Jaime Caravaca-Morera, Ph.D.
Clinical Simulation Center Director, Professor and Researcher, University of Costa Rica
Adjunct Assistant Professor, MSU Global Health Studies, College of Osteopathic Medicine
Dr. Caravaca-Morera received his Post-doctoral studies, Ph.D. and Master's Degree from the Federal University of Santa Catarina, Florianópolis, Brazil. He also has completed the International Research Capacity-Building Program for Health Related Professionals to Study the Drug Phenomenon in Latin America from the Centre of Addictions and Mental Health (CAMH/University of Toronto). He has been working in the area of health and vulnerable populations for almost 10 years and is interested in global and international health, social justice, drug phenomenon, homelessness, and gender and queer studies.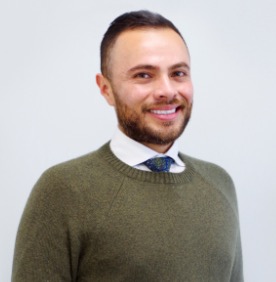 Sung Soo Chung, M.S.
Associate Director, Institute for Global Health, College of Osteopathic Medicine
Sung Soo Chung has worked for the Institute for Global Health at MSU since 2012. He has also worked for VIPP for over 15 years and is responsible for new international higher education program development and implementation with Korea and other countries in Asia, the Middle East, Latin America, and North Africa. He is currently the director of study abroad OST 693 Global Health: Korea, and teaches OST 830 Independent Study in Global Health.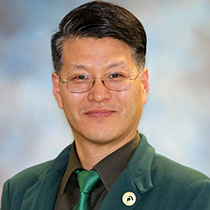 William Cunningham, D.O., M.H.A.
Associate Dean, College of Osteopathic Medicine
Director, Institute for Global Health, College of Osteopathic Medicine
William Cunningham DO, MHA is currently the Associate Dean for West Michigan, College of Osteopathic Medicine and Director of the Institute for Global Health (IGH) at Michigan State University. His role as the Director of IIH is to advocate on the behalf of the students and faculty of the four health related colleges on global health issues.  IIH develops educational programs, research partnerships and capacity building with global partners in fifteen countries. In addition, IGH sponsors study abroad undergraduate and medical student programs in eight countries on four continents. Dr. Cunningham is a graduate of the Kirksville College of Osteopathic Medicine. He completed a Masters in Health Administration from University of Colorado.  He serves as a member of the Licensing Board of Osteopathic Physicians and Surgeons for the State of Michigan. He is currently a Fellow in the Federation of State Medical Boards. He is active at the national level for the American Osteopathic Association, serving on the Bureau of Socioeconomic Affairs, Bureau of Education, and chairs the Bureau of Hospitals. He also volunteers as the Director for Project C.U.R.E./Michigan (www.projectcure.org), an international humanitarian relief organization that sends donated medical equipment to over 130 countries around the globe.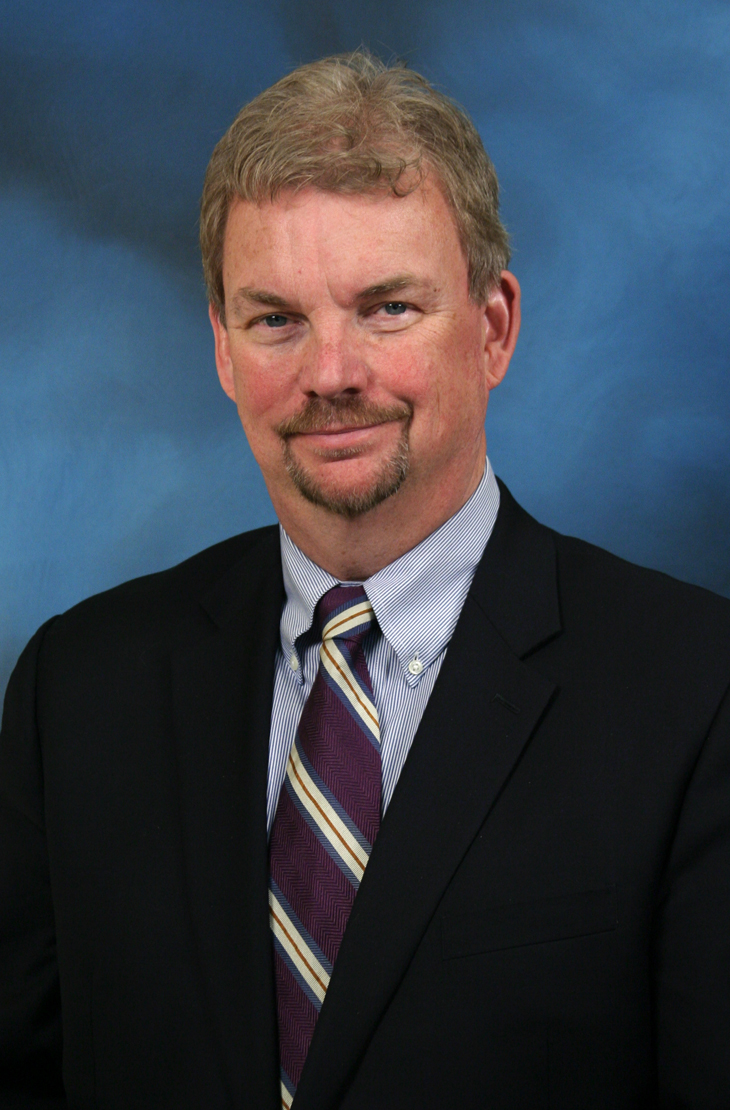 Fred Gifford, Ph.D., M.A.
Professor, Department of Philosophy, College of Arts and Letters
Dr. Fred Gifford is Professor in the Department of Philosophy and Faculty Associate in the Center for Ethics and Humanities in the Life Sciences at Michigan State University. He has served as Associate Chair of the Philosophy Department and as the director of MSU's graduate specialization in Ethics and Development. His research and teaching interests include ethics and philosophy of science.  He developed and has taught nine times a Study Abroad program, "Ethics and History of Development and Health Care in Costa Rica", exploring bioethics and health care justice as well as ethical issues concerning public health, environment and development. He also taught four times a Study Abroad program in London, examining the UK's health care system. He co-directed National Endowment for the Humanities Institutes for Higher Education Faculty on issues of ethics and development in 2013 and in 2015.  Dr. Gifford received his Ph.D. from the Department of History and Philosophy of Science at the University of Pittsburgh. Dr. Gifford teaches OST 825 Ethical Issues in Global Health.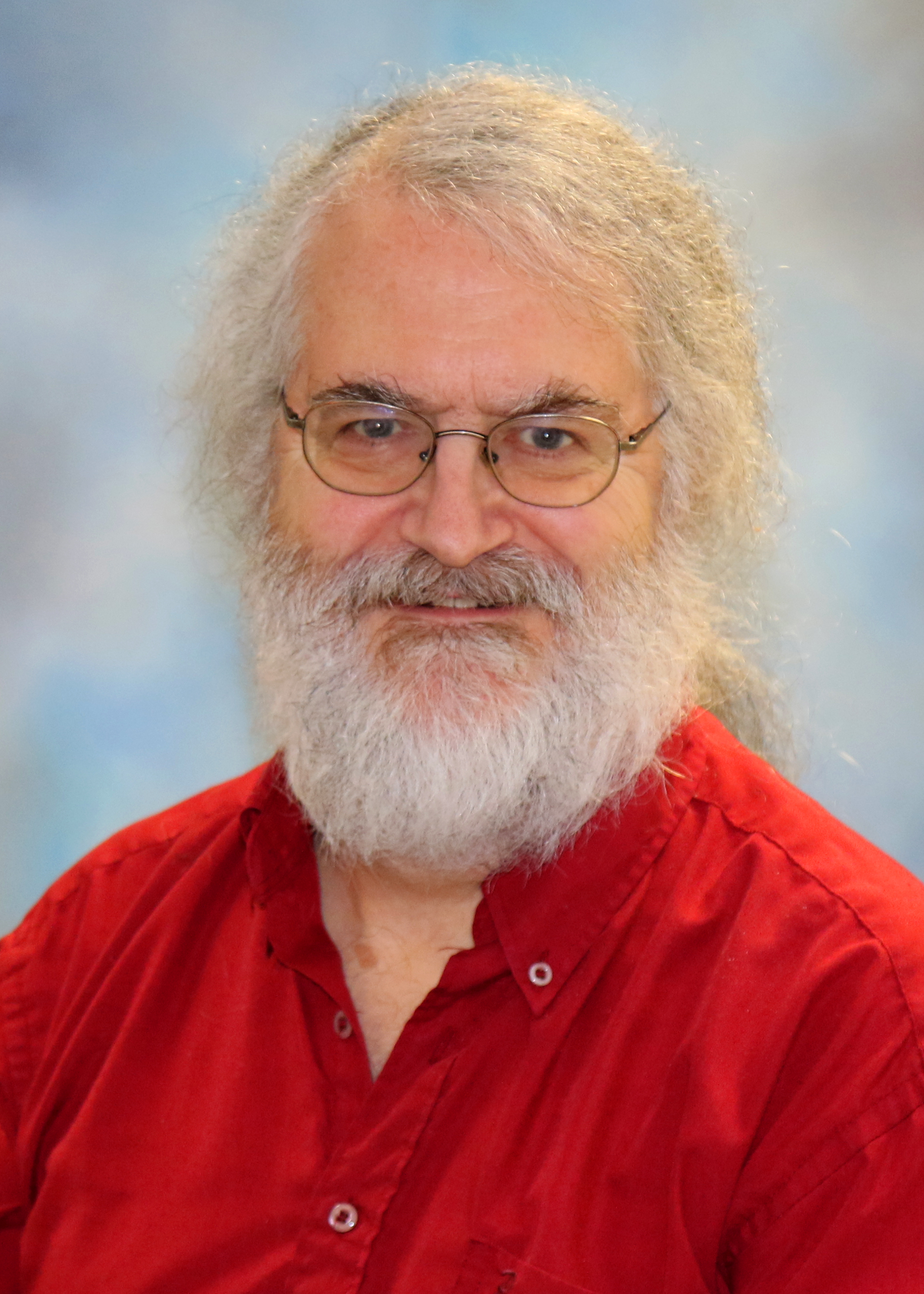 Travis Gordon, D.O.
Director, Merida Medical Education, Yucatan
Associate Professor, Osteopathic Manipulative Medicine, College of Osteopathic Medicine
Travis Gordon is the Director of Medical Education for International Studies in Yucatan, Mexico as well as Associate Professor of Osteopathic Manipulative Medicine. He oversees all international projects and collaborations between MSU IGH and Mexico.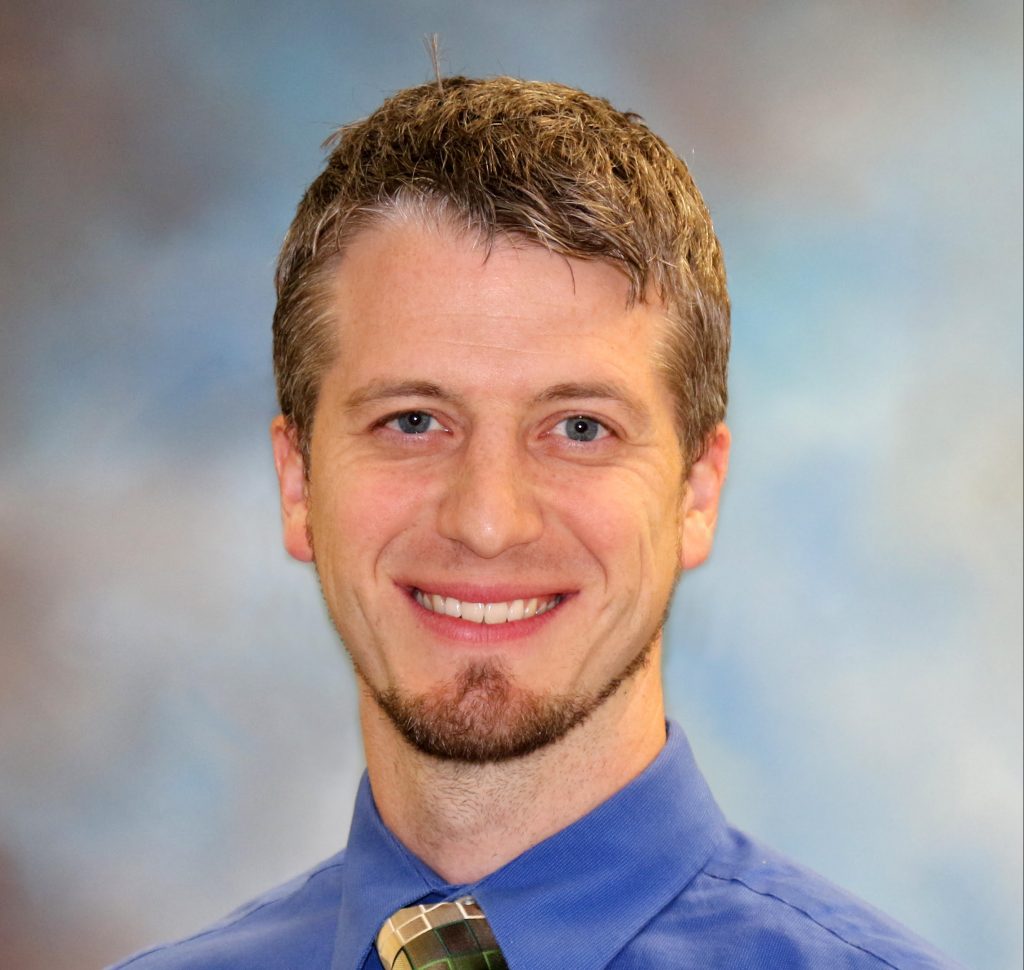 Rene Hinojosa, Ph.D.
Professor Emeritus, College of Social Sciences
René C. Hinojosa is Professor Emeritus in the Urban and Regional Planning Program, School of Planning Design and Construction, adjunct professor of the Department of Geography and the Institute for Global Health, Michigan State University.  He was former Acting Director of the Julian Samora Research Institute, former Chair of the Department of Geography, visiting professor at the Science University in Tokyo, Japan, Fulbright Scholar at the National University, Colombia, and at the Private University of Bolivia.  Previously he worked as a civil engineer and as a consultant to international development agencies in the area of regional development.  He has authored many articles and technical reports dealing with methods and techniques for urban and regional analysis.  He has taught quantitative research methods and techniques, transportation planning, regional economic analysis, housing, and urbanization in developing countries.  He has organized several study abroad courses including programs in Japan, Mexico, Italy, Cuba, Dominican Republic, and served in numerous university, college and departmental committees.  He holds a Master's degree in civil engineering and a PhD degree in planning from the University of Washington.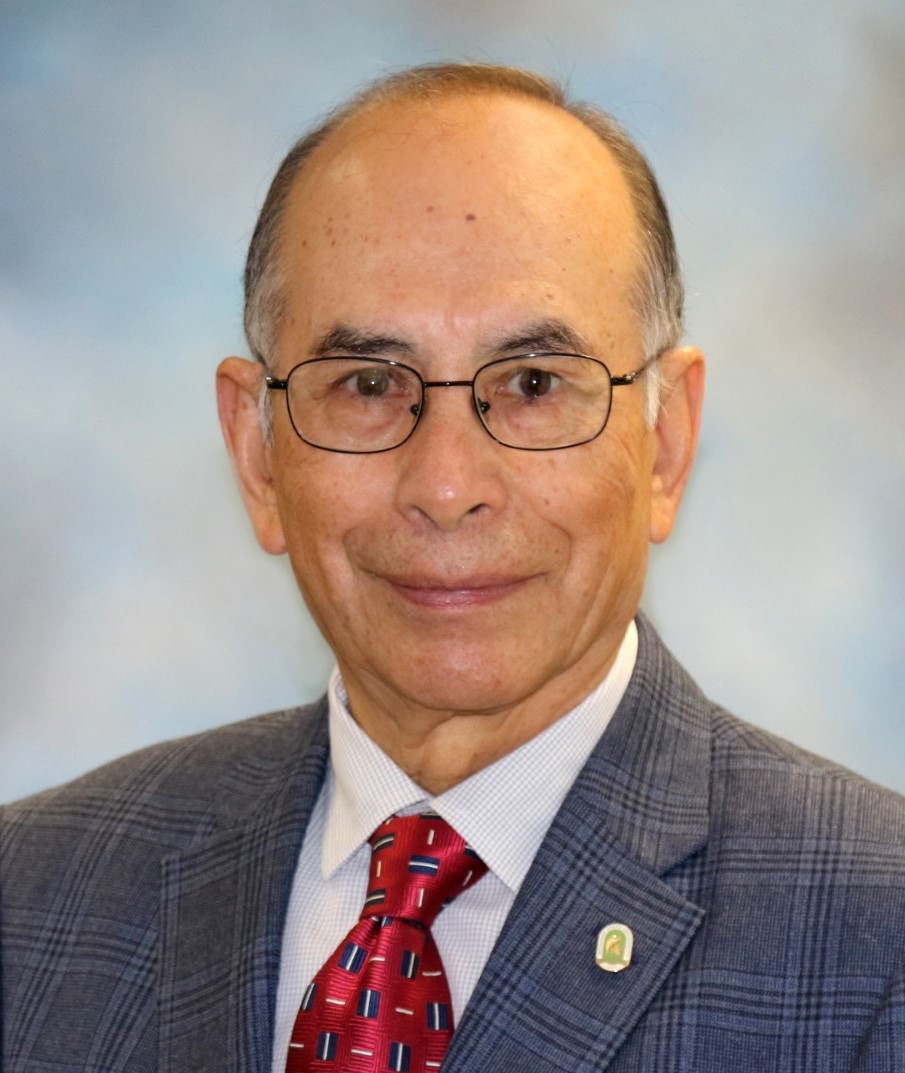 Jay Loftus, ED.d.
Academic Specialist, Center for Teaching and Learning Innovation
Jay Loftus is an Academic Specialist in the MSU Center for Teaching and Learning Innovation. Prior to joining MSU, Jay worked as the Senior Instructional Designer and Coordinator of Digital Learning at the Schulich School of Medicine & Dentistry – The University of Western Ontario. Jay has also taught courses in Educational Technology and Instructional Design with the Faculty of Education at the University of Western Ontario, the Werklund School of Education – University of Calgary, and Red Deer College in Canada. Jay's academic background is in the field of Educational Technology. Jay earned his Doctor of Education from the University of Calgary. His research interests are in the neurophysiological changes that occur during learning with technology, as well as the uses of technology to improve student and instructor engagement. Dr. Loftus co-instructs OST 828.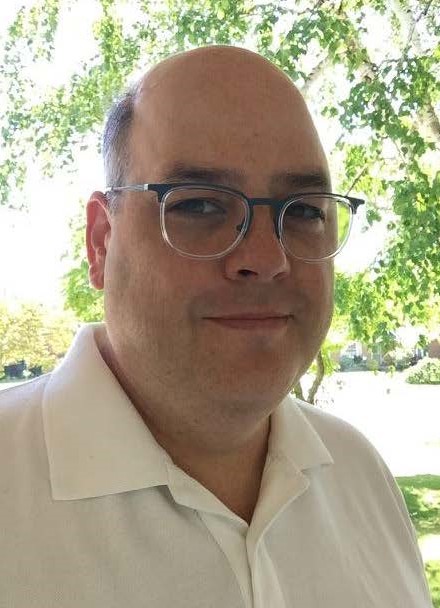 Rebecca A. Malouin, Ph.D., M.P.H., M.S.
Director, Global Health Studies Program, College of Osteopathic Medicine
Director, Canadian Studies, International Studies & Programs
Professor, Family & Community Medicine, College of Osteopathic Medicine
Dr. Rebecca Malouin is the Director of the Global Health Studies Program, Director of Research for the Institute for Global Health, Director of Canadian Studies, and Professor in Family and Community Medicine. As a health services researcher, she has a particular interest in the impact of and payment for new care models in primary health care. Dr. Malouin oversees all aspects of the Master of Science and Graduate Certificate programs in global health. After graduating from the University of Michigan, Dr. Malouin served as a United States Peace Corps volunteer in Niger, West Africa. She then completed her Ph.D. and M.P.H., both in International Health, from the Johns Hopkins Bloomberg School of Public Health, and a M.S. in epidemiology from Michigan State University. Dr. Malouin has worked for globally-engaged agencies such as Helen Keller International and the University Research Corporation, as well as state health departments in Michigan and Maryland.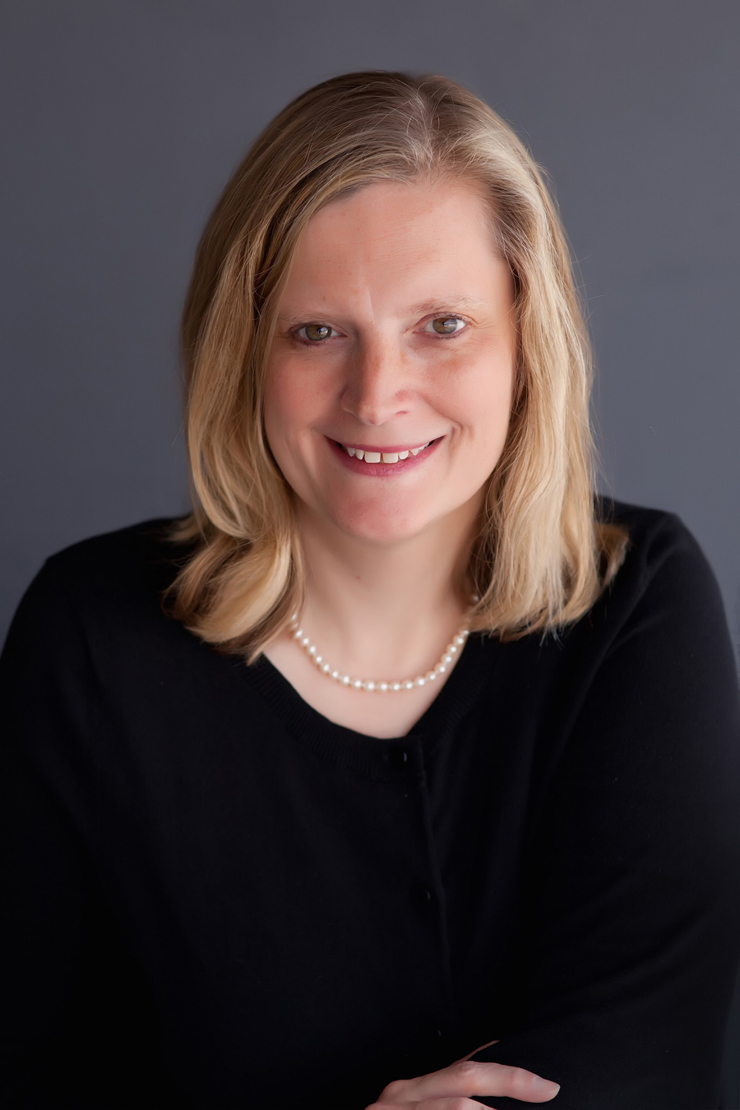 Amelia Odo, Ph.D., M.P.H.
Faculty and Researcher, University of Nigeria
Adjunct Assistant Professor, MSU Global Health Studies, College of Osteopathic Medicine
Dr. Amelia Odo is Faculty at the Department of Human Kinetics and Health Education, University of Nigeria, Nsukka. She is also an African Futures Scholar, Michigan State University. She is a Public Health Educator and Researcher with specific interests in sexual and reproductive health, infectious diseases, and drug abuse control. Prior to joining academics, Dr. Amelia worked with the primary health care as a public health nurse and midwife for several years. She has her Ph.D. and Masters in Public Health Education, B.Sc in Health Education, and Diplomas in Public Health Nursing (HND), Midwifery (RM) and General Nursing (RN). She developed part of the OST 824 Emerging Topics in Global Health.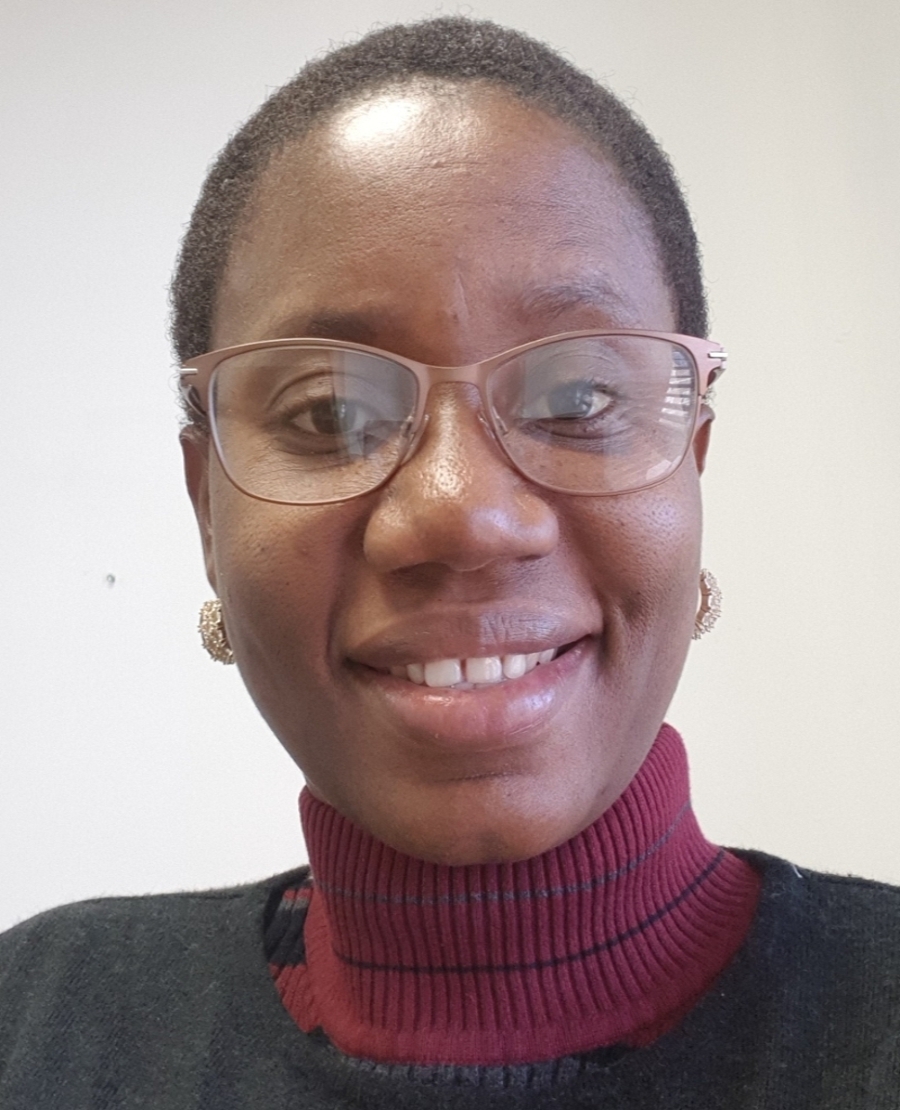 Kurt Richter, Ph.D.
Academic Outreach Specialist, Department of Community Sustainability, International Studies and Programs
Deputy Director and Principle Investigator of Innovation Scholars Program and Great Research
Dr. Richter is the Deputy Director for the Global Center for Food Systems Innovation (GCFSI) and has over twenty years of involvement in higher education and international development. Dr. Richter has worked in numerous countries in Africa, Asia and Latin America and has held long term leadership roles in Guatemala, Colombia, Afghanistan and the Republic of Georgia. Dr. Richter has led Human and Institutional Capacity Development projects focused on higher education, research, and innovation in numerous countries including Malawi, Tanzania, Senegal, South Sudan, Uganda, Afghanistan and Tajikistan. Kurt holds a B.Sc. and M.Sc. from the University of Missouri - Columbia and Ph.D. from the University of California, Davis. Dr. Richter teaches OST 824 Emerging Topics in Global Health.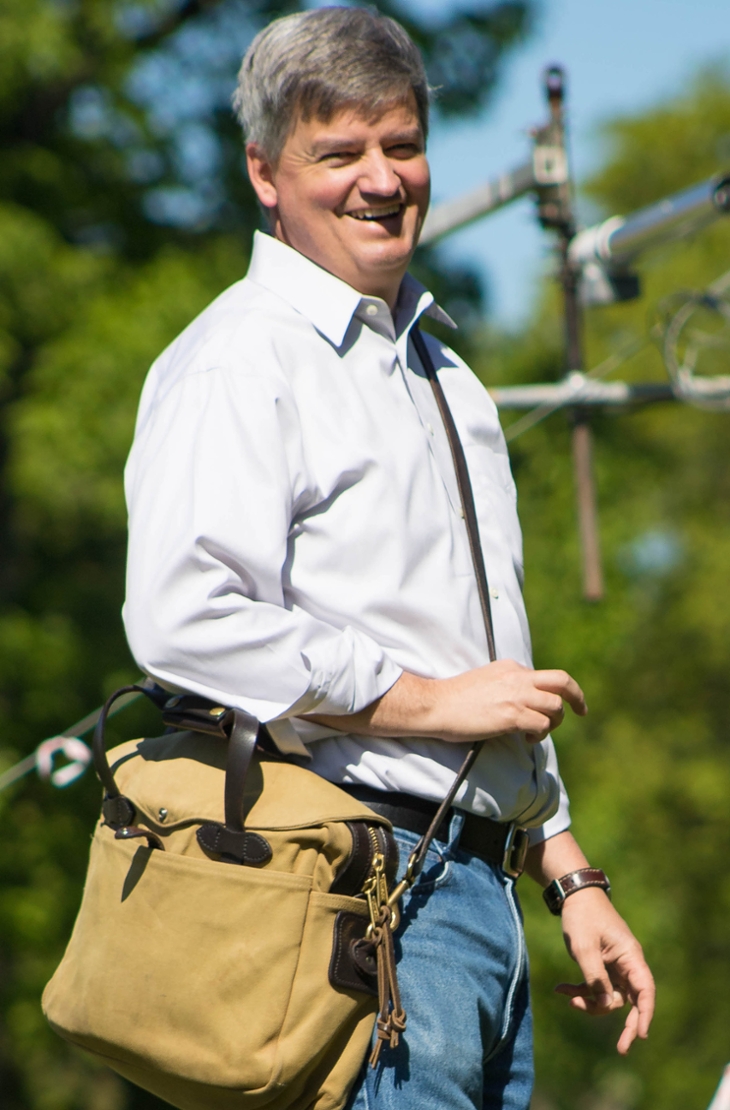 Jacob Rowan, D.O.
Program Leader, International Programs in Merida, Mexico
Associate Professor, Osteopathic Manipulative Medicine, College of Osteopathic Medicine
Dr. Rowan is an Associate Professor in the Department of Osteopathic Manipulative Medicine and Program Leader for International Programs in Merida Mexico. He received a US Army scholarship for medical school and upon graduation he became a captain in the Army and completed his internship year at Tripler Army Medical Center in Hawaii. He then served as a general medical officer with 1st Armored Division in Germany. During that time, he was deployed with the 1st Infantry Division to Camp Able Sentry in Macedonia. After leaving the military he completed residency training in physical medicine and rehabilitation, PM&R, at MSU. Dr. Rowan is also actively involved in patient care, teaching, research, and administrative duties at MSUCOM. He helped to establish the MSUCOM clinic in Merida Mexico and has done presentations and workshops internationally in Japan, Mexico, Korea, and India. His teaching and research interests include osteopathic manual medicine, international medicine/global health, telemedicine/tele-education, sports medicine, and detection dog research.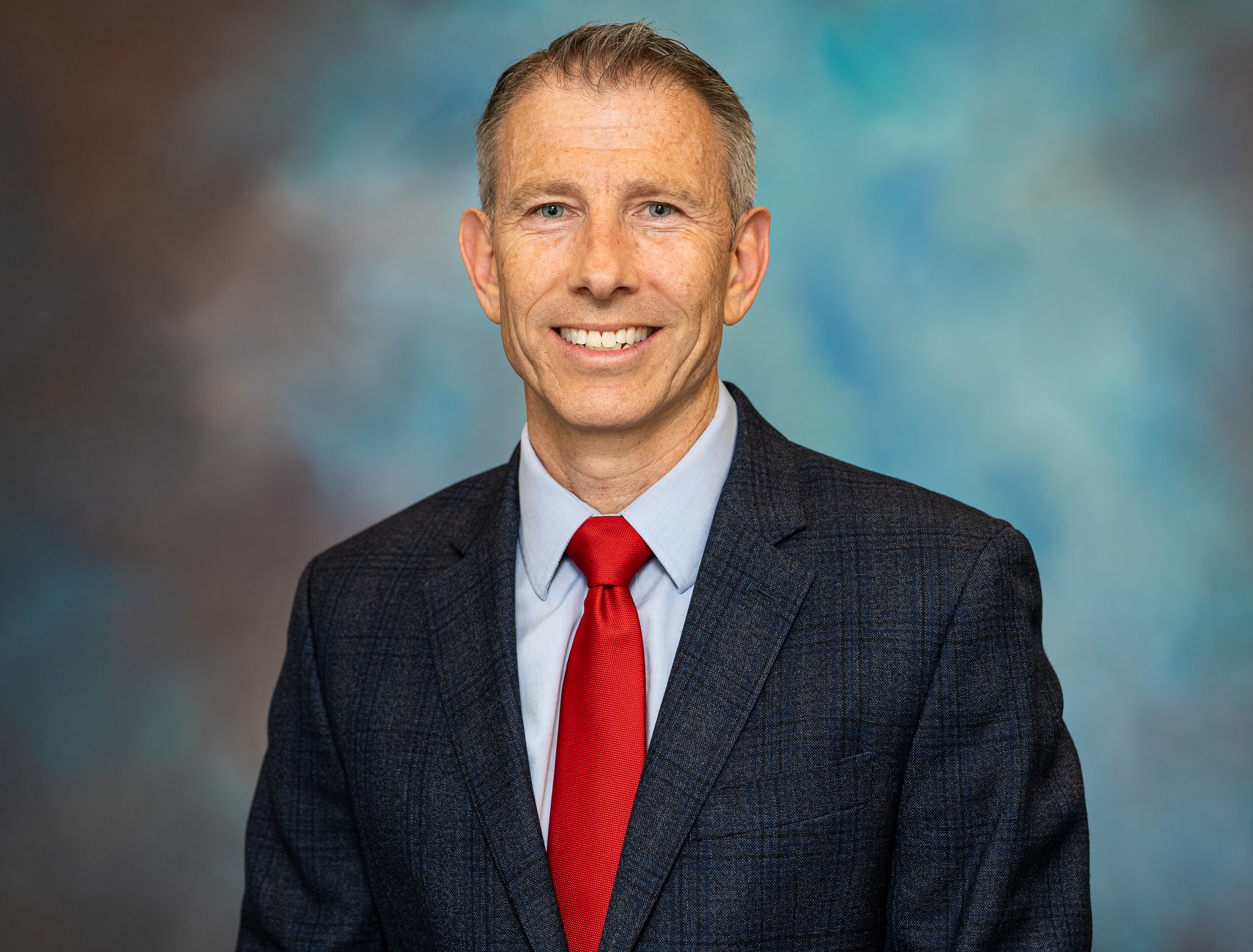 Mohamed Satti, Ph.D., M.Sc.
Assistant Professor, College of Human Medicine
Mohamed Satti earned his PhD degree from the University of Copenhagen in Denmark and has taught and researched internationally in the areas of public health, parasitology, immunology, and infectious diseases. Dr. Satti teaches in both the MSU Public Health and Global Studies programs as well as the College of Veterinary Medicine. Dr. Satti is a visiting professor of immunology and parasitology in the School of Veterinary Medicine at St. Matthew's University, Grand Cayman, conducting research on heart worms in dogs and cats to help identify new pathological markers for human & animal Filarial infection. His research interests include host-parasite relationships, the role of basophils during parasitic infection, and the pathological mechanisms of filarial worms in humans and animals. He has made significant research contributions in the immunology of infectious diseases and his research has resulted in a number of peer reviewed publications and international presentations on topics of Global Public Health Significance, including parasites immunological mechanisms and host-parasite interaction of tropical infectious disease. Dr. Satti teaches OST 823 Global Burden of Disease.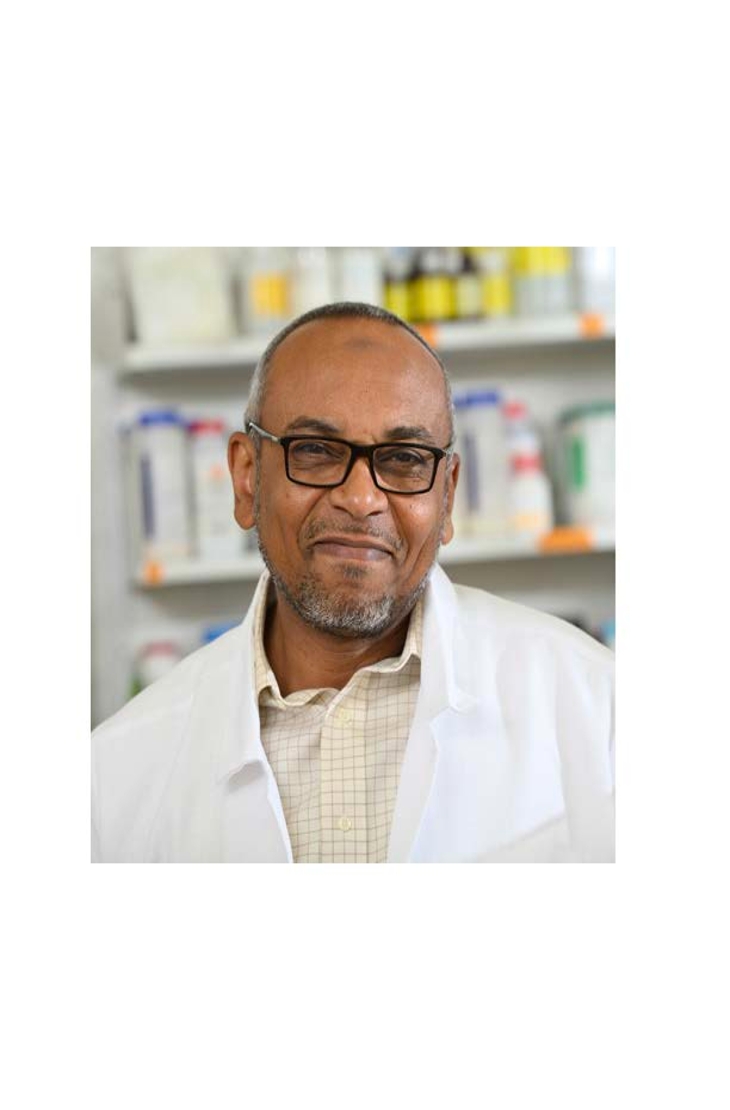 Mieka Smart, Dr.P.H., M.H.S.
Associate Professor, College of Human Medicine
Dr. Mieka Smart holds appointments in the College of Human Medicine's Department of Public Health and the Department of Epidemiology and Biostatistics, and is director of the College of Human Medicine Leadership for the Medically Underserved (LMU), the principal investigator of an alcohol policy evaluation and monitoring project in Uganda, and a co-investigator in the Methodology Core of the Flint Center for Health Equity Solutions. She serves the African Studies Center, the Institute for Global Health, the Master of Public Health Program, and undergraduate medical studies at MSU. Dr. Smart earned her BA in public health, and MHS and DrPH in mental health from Johns Hopkins University. Dr. Smart teaches OST 831 Evidence-Based Practice in Global Health.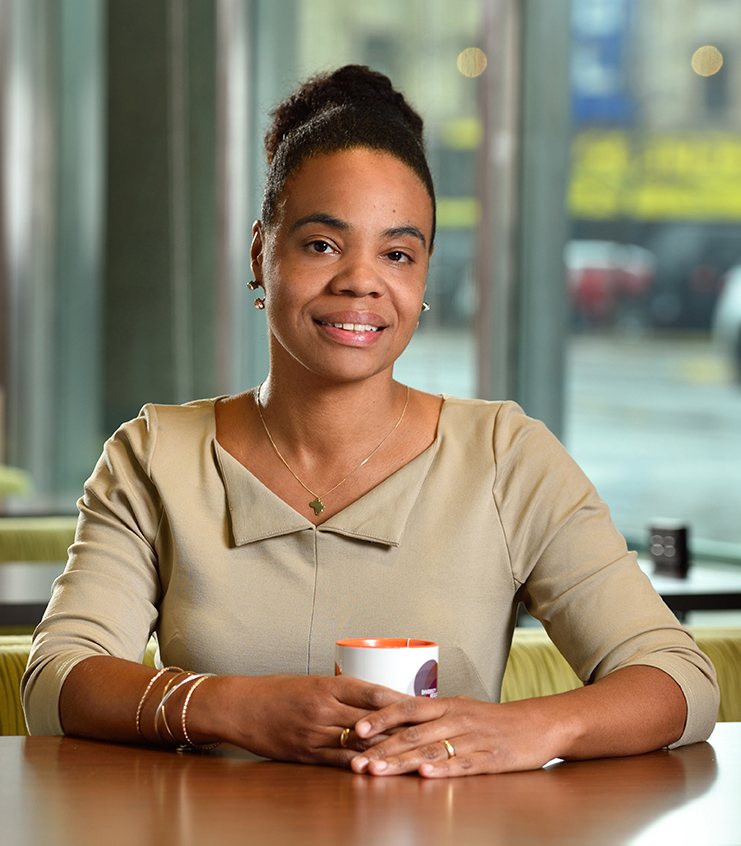 Mary Kay Smith, Ph.D., M.S.N, R.N., C.H.S.E.
Director, Learning and Assessment Center, College of Osteopathic Medicine 
Dr. Mary Kay Smith is the Director of the Learning and Assessment Center (LAC) and Assistant Professor serving the Michigan State University Colleges of Human Medicine, Nursing, Osteopathic Medicine and Veterinary Medicine. Dr. Smith is a Fellow in the International Society for Simulation in Healthcare Academy and holds a doctorate in Higher, Adult and Lifelong Education Administration.  Dr. Smith is a Master TeamSTEPP Trainer and facilitates courses in academia and many hospital institutions. Current research is focused on simulation Program administration, simulation methodologies and interprofessional education. Dr. Smith teaches OST 824 Emerging Topics in Global Health.
Srinand Sreevatsan, Ph.D., B.V.S.C., M.V.S.C., M.P.H.
Associate Dean for Research and Graduate Studies, College of Veterinary Medicine

Dr. Srinand Sreevatsan has dedicated his scientific career to zoonotic disease investigations at the cellular and molecular level. He is interested in the ecology and molecular evolution of infectious agents and how they are modulated by changes in host and environmental niches. Sreevatsan's research is highly interdisciplinary and encompasses all aspects of cellular, molecular pathogen-host interactions and epidemiology, ecology of infectious disease, and collaborations across the country and the globe. A translational aspect of his studies is the development of novel unambiguous disease detection platforms and applications into immunoprophylaxis. Sreevatsan's scientific inquiry has focused on the world's greatest infectious diseases, such as those caused by mycobacteria, prions, and influenza A. He has applied basic molecular evolutionary genomics and pathogenesis information to diagnostics and vaccine development. The focus of his research has is in applications of high-resolution genomics and proteomics to identify pathogen-specific biomarkers for early detection and tracking of mycobacterial infections in animals and humans, as well as development of pathogen/receptor specific ligands to enable detection, as well drug targeting. In addition to a strong scientific program, Sreevatsan has developed a strong interdisciplinary, international collaboration on mycobacterial diseases of animals and humans.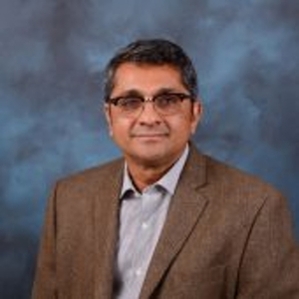 Chelsea Wentworth, Ph.D., M.P.H.  
Assistant Professor, Office of Medical Education Research and Development
Dr. Wentworth is an assistant professor in the Office of Medical Education Research and Development (OMERAD). Her research focuses on the development of research products that can impact public policy change and examining factors that impact health equity among families. Emphasis on feminist community-engaged research praxis and understanding food access through a systems-based approach run through Dr. Wentworth's international and US based research. These projects have broader applications in the fields of gender, health, and public policy as governments and health care practitioners work to improve health outcomes for communities. She has contributed to research that mapped the Flint food system to identify leverage points to improve food security and partnered with community members to identify actionable pathways toward food system change. Additionally, Wentworth collaborates with the Intertribal Council of Michigan and researchers at MSU studying Indigenous foodways and developing early childhood curriculum that promote Native language and food traditions. Dr. Wentworth teaches OST 829 Global Health Community Assessment.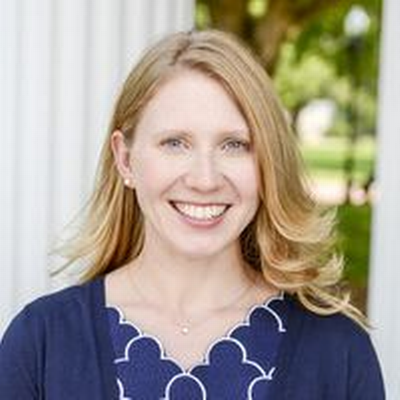 Lauri Winter M.S.N., M.P.P.M.
Instructor, Global Health Studies Program, College of Osteopathic Medicine
Lauri Winter brings twenty-five years plus experience directing, both managerially and technically, maternal and child health programs using quality improvement and health systems strengthening approaches to her course in Global Health Management. She has lead projects and provided consultancy services to NGOs and Ministry of Health programs in Africa and Southeast Asia. Ms. Winter is a practitioner/instructor with a Master of Science in Nursing (community health) and a Master of Public and Private Management from Yale University, as well as a graduate certificate in Adult Education from the University of the District of Columbia. Ms. Winter teaches OST 827 Global Health Management and OST 402 Introduction to Global Health.