Graduate Certificate
The Graduate Certificate in Global Health consists of 9 credits, or three courses, all within the Global Health Studies Program. The credits are transferable between the graduate certificate and master's degree programs.
MSU's Global Health Studies Program presents a multi-disciplinary approach that focuses on the inter-relatedness and importance of human, animal, and environmental health. Our global health programs are part of Michigan State University's commitment to advancing the common good.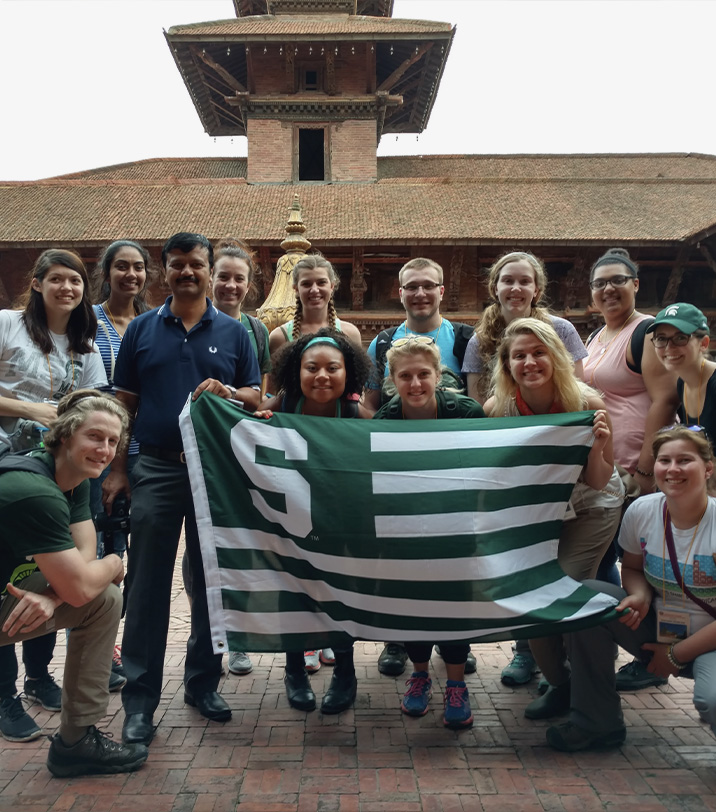 What Will You Learn in a Global Health Certificate Program?
Students in the Global Health Certificate Program will be introduced to concepts of Global Health Practice and can select further study in topics like Transdisciplinary Collaborations in Global Health, Global Burden of Disease, or Evidence-Based Practice. International students may elect to complete Independent Study of United States Health Systems.
Upon completion of the courses, students can apply to receive the Graduate Certificate in Global Health. In addition, students have the opportunity to apply certificate credits to the Master of Science in Global Health degree, also offered through the Global Health Studies program at MSU.
100% Online

Complete your Graduate Certificate in Global Health 100% online in as little as one year.

Transfer Credits

Apply your Global Health Graduate Certificate credits toward the Master of Science in Global Health degree.

Experienced Faculty

Learn from global health practitioners and researchers.
Global Health Certificate Curriculum
REQUIRED
OST 822 - Introduction to Global Health Practice (3 credits)

This course focuses on differences in national models of healthcare delivery, issues of social justice and human rights principles, and strategies to engage marginalized and vulnerable populations. Students will learn about important milestones in the history of global health; roles and relationships of major entities influencing global health and development; different national models of health systems for provision of healthcare and their respective effects on health and healthcare expenditures; how global trends in healthcare practice, commerce and culture, multinational agreements and multinational organizations contribute to the quality and availability of health and healthcare locally and internationally; general trends and influences in the global availability and movement of healthcare workers; the healthcare workforce crisis in the developing world, contributing factors and strategies to address this problem; social justice and human rights principles in addressing global problem problems; how cultural context influences perceptions of health and disease; and personal motivations and roles in global health practice.
Select 2 from the following: